Clinical Medical assistants need comprehensive training EKG, Phlebotomy, Office Administration, Clinical Procedure, Billing and Coding they are both clinical and administrative tasks.
The Clinical Medical Assistant Program in New Grace Academy of Medical Professionals are geared towards highly focused and dedicated students. Clinical Medical assistants render both administrative and clinical healthcare services under the supervision of a physician and registered nurses.
Basic Skills:
Students will be trained in various responsibilities that include recording vital signs, explaining treatment procedures to patients, sterilizing medical instruments, coordinating appointments, and other services within the facility, as well as assisting other professionals in simple procedures. They worked under the supervision of registered nurses and medical doctors.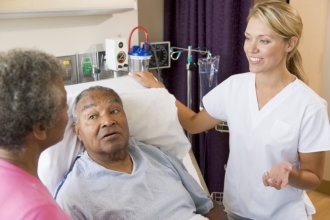 Program/Training Duration:
5-6 months
Job Placement:
Medical Office, Hospital, Ambulatory Clinic
Certification:
Upon successful completion of our program, our students are qualified to seek for national certification by examination through American Examination Certification Association (AECA) or any other certification of their choice.
We invite you to get in touch with us at 862-520-3990 or 862-520-3577 for your inquiries.