We equip our students with the necessary expertise in taking care of their patients.
Those interested in becoming Certified Nurses' Aide can enroll in New Grace Academy of Medical Professionals Nurses' Aide training program.
Basic Skills:
Knowledge will be acquired in the direct care of long-term care residents, clients, and patients in other healthcare facilities. Infection control, emergency care, communication techniques, fall prevention and First Aid care are integral parts of this program.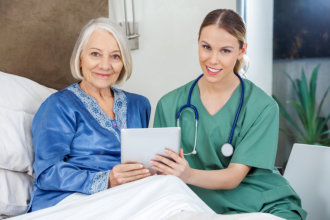 Program/Training Duration:
4-6 weeks
Job Placement:
Long-term Care Facilities, Rehabilitation Centers, Acute Care Centers, Hospice Centers and Home Care Agencies, and Other Health Care Facilities
Certification:
New Jersey Department of Health and Senior Citizen
We'd love to answer your pressing questions about our training programs. Contact us at 862-520-3990 or 862-520-3577.