Phlebotomy is a great career path for new healthcare workers and a very important skill for nurses and doctors.
At New Grace Academy Of Medical Professionals, we equip our students with the knowledge and skills they need to safely perform venipuncture and safe transportation of blood.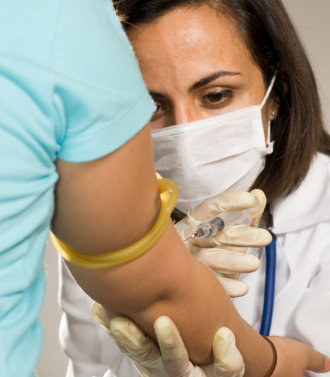 Basic Skills:
Students will acquire basic knowledge in collection, preservation, and transportation of blood specimen to the laboratory, as well as infection control and good communication skills. Confidentiality is an important element of this program.
Program/Training Duration:
3-5 weeks
Job Placement:
Acute Care centers, Ambulatory Care Centers, Blood Bank, Physicians' Offices
Certification:
Upon successful completion of our program, our students are qualified to seek for national certification by examination through American Examination Certification Association (AECA) or any other certification of their choice.
Kindly get in touch with our staff at 862-520-3990 or 862-520-3577 if you have questions or concerns.